SAVE
Blake Lane Park
From Destruction!
~~~~~~~~~~~~~~~~~~~~~~~~~


Watch the bond referendum from June 25,
and hear what the Fairfax County Board of Supervisors thoughts are on Blake Lane Park. Hear for yourself how far we have made it in the efforts of saving our park.

Blake Lane Park dialogue starts at 2:04:38 (Action Item 4)
http://video.fairfaxcounty.gov/player/clip/1430?view_id=7

~~~~~~~~~~~~~~~~~~~~~~~~~~

Support us and donate to Save Blake Lane Park
via our Friends of Accotink Creek, follow the link and indicate that the donation is for SBLP. Thank you - we appreciate every contribution! http://www.accotink.org/Donate.htm

~~~~~~~~~~~~~~~~~~~~~~~~~~~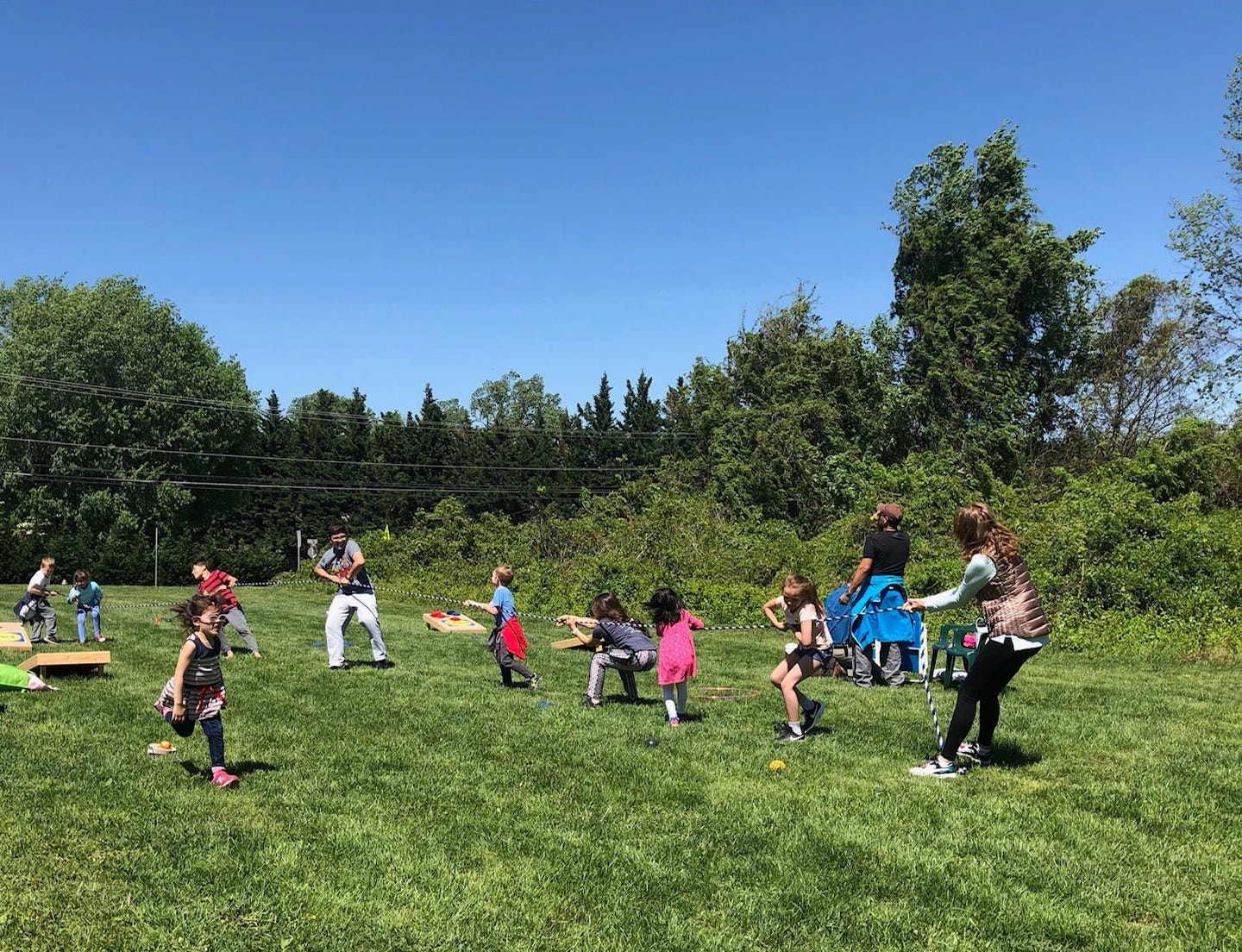 Save Blake Lane Park Alliances
Gaining support among other organizations


Providence District Supervisor Linda Smyth on Blake Lane Park
If you don't know the full details of its history and current situation, Supervisor Smyth sums it up pretty well here at the recent Bond Referendum Meeting with Fairfax County Board of Supervisors on June 25.
Congratulations to Democratic Primary winners Dalia Palchik for Providence District Supervisor and Jeff McKay for Chairman of Board of Supervisors!
Congratulations Democratic Primary winner Dalia Palchik for Providence District Supervisor. It will be a pleasure working with you to preserve Blake Lane Park and other green spaces while finding creative solutions to keep the education level of our youth at the highest level possible!
Congratulations to Democratic Primary winner Jeff McKay for Chairman. We are looking forward to your continued support in preserving Blake Lane Park and a positive green future for Fairfax County!
What's happening in our neighborhood...?
Important Information about Blake Lane Park revealed!
Emails from a neighbor adjacent to Blake Lane Park written in 2006 to the School Board Member representing the Providence District reveal that there was never an indicated intention of keeping Blake Lane Park in FCPS's back pocket. Labeling BLP a school site is not supported by the email exchange from a couple of months before Blake Lane Park was actually transferred to the Board of Supervisors. An alert resident wrote to the elected School Board Member, at the time, asking for advice on what he needed to do to "guarantee preservation" of Blake Lane Park? After a few emails back and forth, it was clear that once Blake Lane Park was transferred, "their intent is to keep it a park".
Save Blake Lane Park Awareness Celebration - Visual Recap
Thank you all for showing your support!
Income, race and access to parks.
This demographic research was conducted to determent if a school or a park would be beneficial to the Blake Lane neighborhoods.

*Research compiled by Graham Vink, Sales Agent, Weichert, Realtors. This report was neither commissioned nor endorsed by Weichert.
Fairfax/Oakton ES Community Meeting Feedback - "Answers"
Many of their responses are inadequate, do not actually answer the questions being asked, and a few contain information that is misleading or untrue. They also chose to not address numerous concerns not phrased in question form, which is disappointing but not surprising.
In the matters of Blake Lane Park:
Our School Board Representative Dalia Palchik - needs to be more straight forward with her answers. She keeps repeating "I hear you", but does she really listen? She also says that decisions have been made long before her time. She is the Providence District Representative now, and should take responsibility already.
Dalia Palchik's email addresses are dapalchik@fcps.edu and info@daliaforsupervisor.com Write to her at both and help her see that this plan will actually hurt the neighborhood community here.
Saving Blake Lane Park: A Case for Smart Growth
By Erika Yalowitz in Blue Virginia - January 22, 2019. Providence District's schools and roads are bursting at the seams. They are overcrowded because of shortsighted, easy solutions such as "just build more schools!" or "widen the roads!" But does it really make sense to be school-happy in an area that is on the verge of losing its only green community space to its FIFTH school within a 3-mile radius? Absolutely not.
Sticky Notes
We created a transcript of all the post-it notes submitted at the Community Meeting on Wednesday, January 16, 2019.
Meeting Minutes
FCPS Design Committee Meeting Minutes in regards to Blake Lane Park. Tuesday, December 18, 2018.
Questions yet to be answered by officials
1. Does the currently chosen location of Blake Lane Park make sense? More housing is being built in the vicinity of the Vienna metro (metro west), so wouldn't it make more sense to use the alternative site situated in the area of Towers Park which is actually larger and contains land that is already owned by both The Board of Supervisors and Fairfax County Public Schools?
Link: Map of Providence District

2. Traffic is already congested. Is a traffic light going to be installed at the intersection of Blake Ln. and Bushman drive? The current infrastructure is questionable for supporting 800 additional students and everything else that comes along with them (Bushman drive is a narrow single lane road that currently allows parking on both sides). Are sidewalks going to be installed where missing, and widened to ensure pedestrian safety?

3. Is building a new school the most cost-effective means for taxpayers to satisfy elementary school capacity needs? What research has been done to look into the cost of expanding one or more of the already planned-to-be-renovated existing elementary schools in the local area? How do the alternatives compare?

4. How is the Providence District administration going to lead by example in the battle against climate change? More environmentally friendly options need to be thoroughly explored!
Link: Fourth National Climate Assessment 2018

5. When will an environmental impact study be conducted? We would like to understand the following better: What are the impacts in terms of water runoff? Water quality? Air quality? What will the wildlife that currently calls Blake Lane Park home do?
Link: Pollution of idling cars impact study
Link: Carbon and Tree Facts

6. FCPS's Capital Improvement Plan (CIP) 2020-2024 forecast shows a slight decline in elementary students over the next couple of years by roughly 1,500 students. What has been explored in terms of the long term plan for students at all levels?
Link: FCPC Capital Improvement Plan 2020-2024

7. There is currently a lack of parks in the northwest sector of the Providence district. What is going to happen in a few years when the community realizes that parks are a necessity to overall well-being? Where is space to build one and at what cost?
Link: Cities Find Creative Ways to Fund Parks

8. The existing off-leash dog park will be eliminated due to the liability and risks involved with young children. How will our neighborhood continue to accommodate the needs of our furry dog friends?

9. Condominium residents are going to lose their 'yard space'. The eco-friendly and healthy option of walking a short distance down the street will no longer be available. How much green space is really going to be left after building a new campus for 800 students on an only 10 acre lot?

X We all know Blake Lane Park should remain a park. Make your personal case and point by contacting Supervisor Smyth and School Board Member Dalia Palchik
Blake Lane Park should remain a Park and nothing else
SAVE BLAKE LANE PARK and Dog Park!

This park has been offering its natural beauty to the community for over 30 years!
Blake Lane Park is a well-maintained Park and habitat of many wildlife species.

We as a community are raising our concerns of losing our only green space in our area and potential increase of traffic by adding another elementary school with 800 (!!!) students.

We are not against schools, but we are against sacrificing of our beloved neighborhood park and dog park for such a purpose.

This park serves the community, and is a tranquility for the surrounding condos, townhouses and houses. We love seeing kids and adults playing soccer, frisbee or just relaxing on the grass, working out or walking their dogs.
This Park is the jewel of our neighborhood and it should remain a park and nothing else.

Here are more reasons why
Impact of traffic congestion
The ongoing expansion of Oakton High School and the high number of commuters already on the road will only be made worse if we add new elementary school employees, parents and school buses to haul 800 kids to their new school site on Blake Lane Park. More slow speed school buses and more cars will be added to the already congested Blake Lane traffic. Not to mention, the speed reduction from 35 to 25 miles per hour in effect due to the school zone will only slow things down further. The Blake Lane and Jermantown road corridors are already crowded as a result of routes I66 and 123. The high density buildings near the Vienna metro, newly developing Fairfax Circle, and existing high density buildings surrounding this area are only contributing to an already very overcrowded area.

Will we need a traffic light?

While people may live close to the metro, on the weekends they are in their cars driving places, such as parks and dog parks, to get in touch with nature. It's wonderful to not have to drive 30 minutes to find such an escape!

No improvements to public transportation to accommodate the additional residents
So far no additional public transportation is planned.
Based on Comparative Market Analysis (CMA), proximity to a school can reduce the value of a property up to 10%. It is important for resale as well as properties near a school take longer to sell on average.
The Impact on our Urban Neighborhood of Constructing a new Elementary School on Blake Lane Park:
Negative effect on quality of life of the Oakton Communities:
Adding noise and traffic pollution
Heavy traffic, including idling of cars and buses. The arrival and departure of loud diesel school buses twice a day. Bright lights at night.

Make the air healthier by cutting down on hazardous pollution in your town or community. Idling tailpipes spew out the same pollutants as moving cars. These pollutants have been linked to serious human illnesses including asthma, heart disease, chronic bronchitis, and cancer.

Help the environment. For every 10 minutes your engine is off, you'll prevent one pound of carbon dioxide from being released (carbon dioxide is the primary contributor to global warming). An EDF report shows that in New York City alone, idling cars and trucks produce 130,000 tons of carbon dioxide each year. To offset this amount of global warming pollution, we would need to plant an area the size of Manhattan with trees every single year.

Source: https://www.edf.org/attention-drivers-turn-your-idling-engines
Loss of green space for recreation and pure enjoyment


Blake Lane Park is the only green space for the Oakton communities, locked in between route I-66 and route 123.

Great Parks = Great Communities

Local Parks serve surrounding neighborhoods and communities and offer a variety of local-serving recreation opportunities, such as playgrounds, trails, athletic facilities, picnic areas and natural areas. Typically these parks are designed to serve up to a 3 mile radius depending on the facilities and can range from 2 to 50 acres in size. Local parks may be urban or suburban in character. Urban parks (including pocket parks, civic plazas and common greens) are a type of local-serving park that are generally more compact and located within an urban or transit-oriented setting. These parks generally consist of high quality design and construction, are well integrated into surrounding development, uses and the public realm and primarily serve to define local urban character, support outdoor enjoyment, social gatherings, recreation needs and special events. These parks may be privately or publicly owned and are usually privately maintained.

Source: https://www.fairfaxcounty.gov/parks/sites/parks/files/assets/documents/plandev/gpgc_fairfax.pdf
Dog owners of all the Oakton communities are able to walk their dogs to an off-leash dog park, where they can enjoy the surrounding nature, breathe in fresh air, and recharge while their dogs are having a blast.

(https://www.bringfido.com/attraction/3131)
6 Ways Urban Trees Make You More Active Outdoors
Healthy Trees, Healthy Lives


Spending time outdoors in nature is not only fun, but it's therapeutic and rejuvenating. Time spent in nature improves your physical, mental, and spiritual health. Residents who live in greener communities are three times more likely to be physically active and 40 percent less likely to be overweight than those living in less green settings.
To kick-off National Exercise with your Child Week, we're sharing 6 ways trees lure you outdoors and make you want to stay there.
How to Save a Tree
Trees are critical for healthy and vibrant communities. Planting trees helps make cities clean and green, but protecting the trees we already have may be even more important: large mature trees provide many more benefits than smaller young trees.

Research shows that mature trees capture more carbon, filter more particulate matter to reduce air pollution, capture more stormwater, create shade to mitigate the impact of urban heat islands and reduce energy use, and many other environmental and health benefits.
Guidelines for Public School Facilities
Please take some time to review the Guidelines of sizing and outdoor areas for a Elementary School.
Are 10 acres really enough to accommodate 800 students? What about the fencing and possible traffic light?
Check back regularly for updates and dates of public hearings